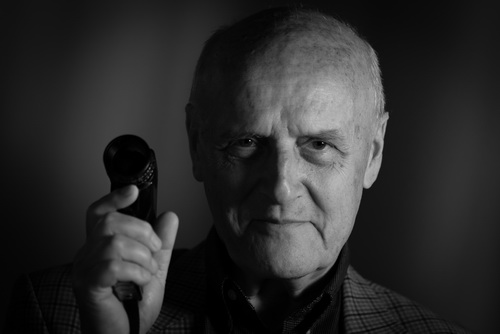 josef.pecak@famu.cz
Teacher
At the Cinematography Department, Josef Pecák teaches basic theoretical and practical film exponometry, the photoprocessing theory, colour process with an emphasis on the history of colour photography and sensitometry, and supervises the associated seminars. He also teaches in FI, AP, CIEE, NYU and PFS international courses.
Josef Pecák was born in 1941. He graduated from the FAMU Department of Cinematography and has taught there since 1971. In 1990, he was appointed Professor and served as the Dean of FAMU for the subsequent three years. He has lectured as a Visiting Professor at universities in Italy and Japan. Today, he is a member of several international organizations and i. a. a member of the NAKI research team.
Published works (selection):
2017 – K. Fliegel, S. Vítek, P. Páta, J. Myslík, J. Pecák, M. Jícha: Resolution analysis of archive films for the purpose of their optimal digitization and distribution, Paper 10396-101, SPIE 2017, San Diego, California.
2014 – K. Fliegel, L. Krasula, P. Páta, J. Myslík, J. Pecák, and M. Jícha: System for Objective Assessment of Image Differences in Digital Cinema, SPIE Optics + Photonics, San Diego, California, USA.
1998 – Il movimento e il suo significato psicologico, Proceedings of the Psicologia generale e della letteratura alle soglie del III millenio, Milano, 1998.
1988 – Il sistema d´insegnamento alla FAMU, La Sapienza, Universitá di Roma.
1992 – Psicologia della percezione attraverso la visione, Universitá di Cassino.
1991 – Psychological Aspects of Vision, Nihon University, Japan.
1991 – Problems of European Art Schools, Sóka University.
1986 – J. Pecak, Z. Hoffmann: Modelování celkového osvětlení výstavních prostor galerie moderního umění, VÚZORT research report no. 4.
1982 – J. Pecak, I. Pohl: translation – D. Holló, M. Kun, I. Vásárhelyi: Příručka filmaře amatéra, SNTL, Praha.
1975 – J. Pecak, J. Šmok, P. Tausk: Barevná fotografie, SNTL.