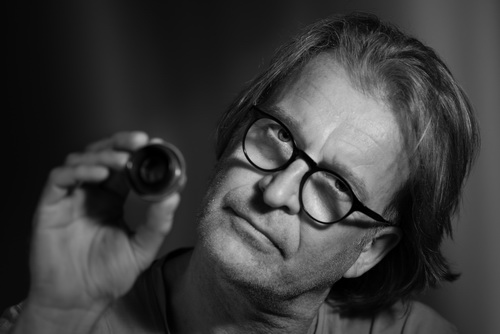 klausfuxjager@gmail.com
Cameraman, teacher
Klaus Fuxjäger supervises cinematography seminars and lighting 1 + 2, including practical exercises at the Department of Cinematography.
Klaus Fuxjäger was born in 1966 in Austria. He graduated from FAMU Department of Cinematography in 1999, having spent a year at the American University of Rome and
completed an internship at the Centro Sperimentale di Cinematografia in Rome. In addition to films, he has shot commercials or video clips and has won several important
awards for his work. He is fluent in German, English, Italian and Czech.
Camera work (selection):
2012 – The Third Half (Dir. Darko Mitrevski)
2012 – Blue Tiger (dir. Petr Oukropec)
2009 – 2Grapes (dir. Vlad Lanné)
2009 – Tail of Lizard (dir. Ivo Traikov)
2006 – camera operator in I Served the King of England (dir. Jiří Menzel)
2003 – camera operator in The League of Extraordinary Gentlemen (dir. Steven Norrington)
2002 – camera operator in Hart's War (dir. Gregory Hoblit)
2002 – My Beautiful Demon (dir. Wilfred Prager)
2001 – Ban from Paradise (dir. Věra Chytilová)
2001 – camera operator in A Knight's Tale (dir. Brian Helgeland)
1998 – The Past (dir. Ivo Trajkov)
Awards (selection):
2013 – nomination for Best Cinematography – Czech Cinematographers Association for Blue Tiger (dir. Petr Oukropec)
2012 – nomination for Best Cinematography the 33rd International Film Festival Manaki Brothers in Macedonia for The Third half (dir. Darko Mitrevski)
1999 – Jaroslav Kučera Honourable Mention – Czech Cinematographers Association for The Past (dir. Ivo Traikov)
Link to other works: